5 Finger Foods for Easy Summer Appetizers

Finger foods are fun, fresh and flavorful and the perfect kickoff to any summer gathering. In summertime, the simpler the preparation, the better. Whether for picnics, barbeques or summer soirées, enjoy these uncomplicated, warm-weather foods all summer long, with no utensils required!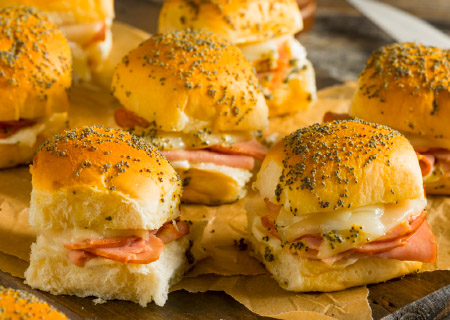 1. Savvy Sliders
Sliders are great for entertaining and pack loads of flavor into a few small bites. From chicken and beef to pulled pork, seafood and veggies, there are countless ways to serve up these fun and delicious handhelds. Try Olé Philly Cheesesteak Sliders, Seafood Salad Sliders or Caesar Sliders on a Stick, and find all of these recipes on pages 18 to 21!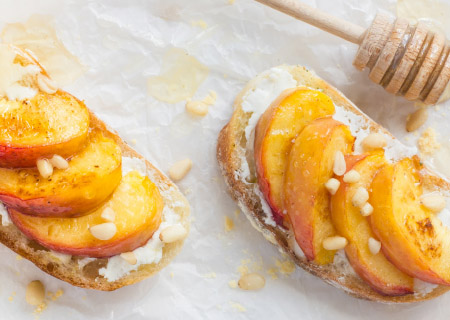 2. Craveable Crostini
Crostini are easy to make and personalize; just toast baguette slices and adorn them with an array of toppings. Create caprese crostini with tomato, mozzarella, basil and balsamic glaze, or make them sweet and seasonal topped with peak-season peaches and a drizzle of honey.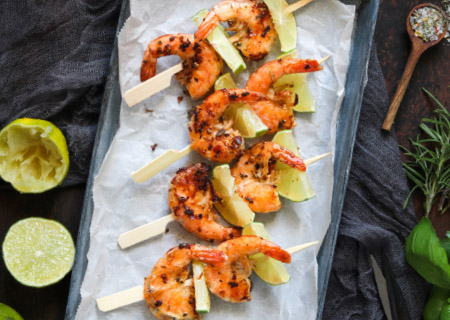 3. Summer Skewers
What's better than serving up all your favorite proteins, fruits and veggies on a stick? Skewers are easy to prepare, make eating fun (especially for kids) and can be mixed and matched to suit your tastes. Try combinations like grilled chicken, red onion and plums, or shrimp, zucchini and pineapple. Pair them with different dipping sauces or dressings.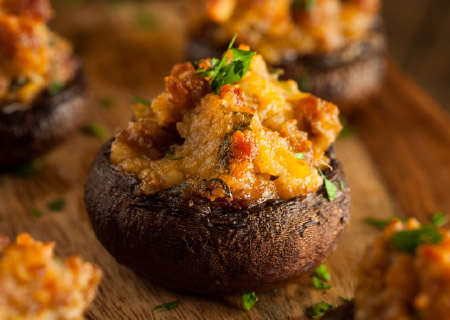 4. Stuffed Everything!
Stuffed creations make the perfect pop-in-your-mouth finger foods. Whether it's spinach-stuffed mushrooms, jalapeño poppers filled with a rich, creamy center or goat cheese-stuffed and bacon-wrapped dates, countless nutrient-rich bases are awaiting an easy, mouthwatering stuffing.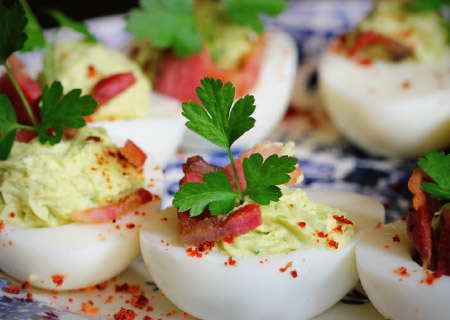 5. Elevated Deviled Eggs
Protein-packed deviled eggs are a huge hit at any gathering. To healthify and lighten your deviled eggs while keeping them ultra-creamy, use Greek yogurt in place of mayonnaise. Experiment with unique additions; try a variety of mustards; add bits of bacon, green onions, small shrimp or smoked paprika on top; or spice up the filling mixture with a dash of sriracha, hot sauce or harissa.