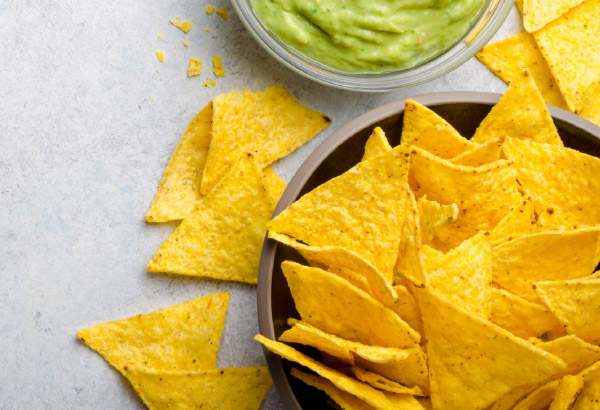 New Takes on Nachos

Boasting crunchy textures and cheesy goodness, nachos are a fan-favorite! They can function as a snack, appetizer or main entree and are quick and easy to make. For a "nacho" average Father's Day, experiment with new flavors and ingredients for Dad that you can make and enjoy together year-round. Use our guide as inspiration for flavor-packed ideas to create your nacho masterpiece.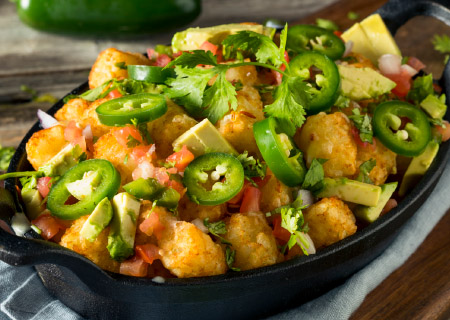 Brilliant Bases:
Nacho bases aren't limited to chips! Try chip-free nachos using mini bell peppers, tater tots, grilled sweet potatoes or portobello mushrooms. These sturdy substitutions supply more nutrients and can hold all of your tasty toppings. Or, use whole wheat tortilla slices for baking your own chips that offer a hearty dose of fiber and a homemade touch.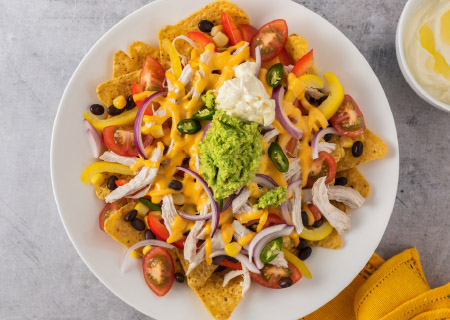 Protein Possibilities:
Instead of traditional beef, shredded chicken makes a tender and delicious protein topper. Shred boneless, skinless chicken breasts or save time by using rotisserie chicken. (See our Layered BBQ Chicken recipe on page 34!) Seafood, such as chopped shrimp and shredded crab, adds a boost of omega-3s and rich, creamy tastes. For veg-friendly options, experiment with Brussels sprouts, beans, jackfruit or avocados.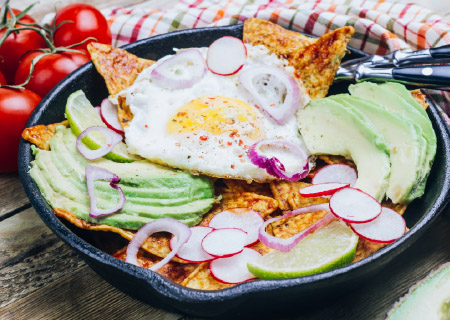 Breakfast Nachos:
Add nachos to your breakfast or brunch line-up! Top tortilla chips and cheese with scrambled or fried eggs, bacon or sausage, and diced sweet potatoes. Drizzle with hollandaise, hot sauce, salsa, guacamole or a chili-yogurt sauce for a creamy and delicious finishing touch.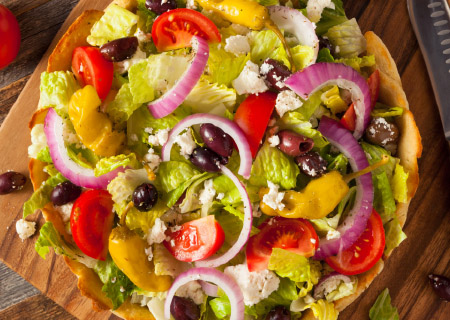 Greek Salad Nachos:
Enjoy this mouthwatering salad flavor profile in a crunchier, more hands-on format. Give nachos a Mediterranean twist with simple swaps and additions like pita chips, feta cheese, hummus, olives, red onion and banana peppers.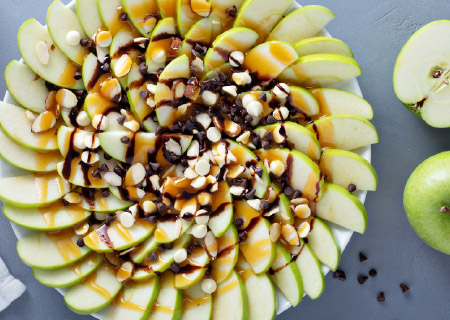 Dessert Nachos:
Nachos aren't limited to savory mealtimes; decadent nachos are easy to make and incredibly addictive! Coat pita chips with melted nut butter, banana slices, chia seeds and vanilla-infused Greek yogurt. Or, use apples as the base for a sweet crunch and top with dark chocolate chips and a peanut butter drizzle.