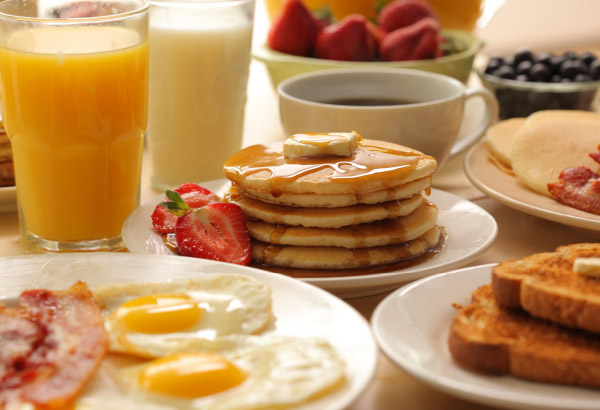 4 Creative & Easy Breakfast Ideas
Want to jazz up your mundane morning meal routine? Whether adding more fruits and veggies for a health boost or experimenting with new sauces, try reinvigorating breakfast with our innovative ideas.



1. Waffles that Wow!
Waffles are fluffy and delicious on their own, but a few updates can be game-changing. Infuse your waffle batter with various flavors like cinnamon, brown sugar, lemon zest or coffee. Take them to the savory side with our Hatch Chile & Cheese Cornbread Waffles recipe on page 5, or use them as the base for breakfast nachos.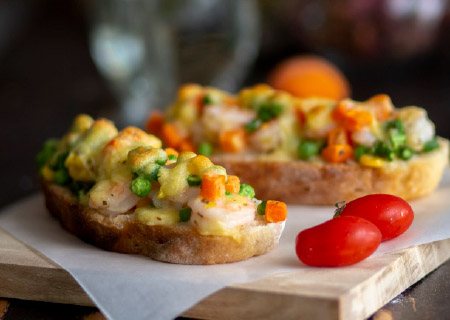 2. Toasts with the Most
Packed with nutrient-dense vitamins, minerals and healthy fats, avocados have become the trendy star spread on breakfast toasts. But it's not the only toast topper in town! Get creative with other ingredient and flavor combinations such as smoked salmon, red onion and cucumbers; ricotta cheese, pine nuts and chives; or shrimp, cherry tomatoes and basil pesto.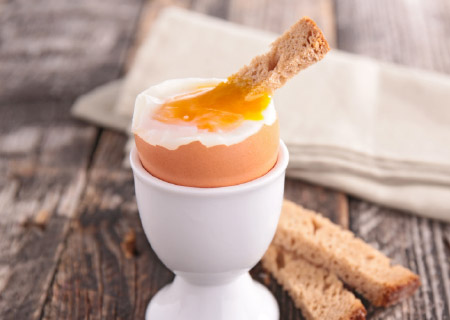 3. Egg-citing Eggs
If you're bored with the same old eggs, scramble up your egg options! Add chopped veggies and fresh herbs to omelets, scrambled or over-easy eggs, or toss in pesto or kimchi for added layers of flavor. Or change things up by trying soft-boiled eggs. In boiling water, cook eggs in their shells for six minutes, then cool in an ice bath. To serve, gently tap the shell with a spoon to crack and carefully remove it. Enjoy with toast for dipping!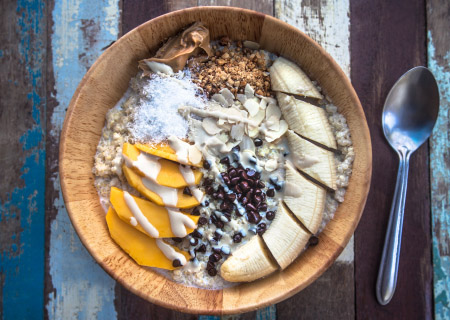 4. Oat Boosters
Not only are oats a delicious and easy morning meal, but they're also high in antioxidants and soluble fiber that may help reduce blood pressure and lower cholesterol. Transform your bowl of oats from boring to brilliant with a few simple stir-ins. Try bananas, peanut butter and toasted coconut; pears, Greek yogurt, ground ginger and pistachios; or go savory with mozzarella cheese, pesto and roasted cherry tomatoes.