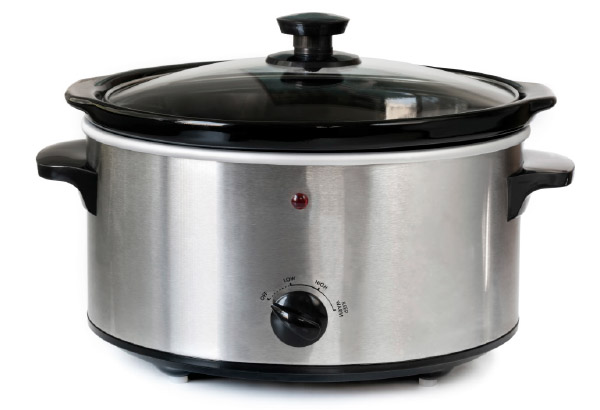 4 Simple Slow Cooker Hacks That Make Cooking Easy

Conventional ovens, toasters and saucepots all help produce a tasty meal, but none of these develop and enhance ingredients quite like a slow cooker. A slow cooker is an essential appliance for busy households, as it's great for tossing all your ingredients together and letting them cook while you go about your day. Requiring little effort to use, slow cookers work their magic to provide you with dishes featuring perfectly fused flavors. Change the way you cook with these simple slow cooker hacks.

1. Experience Quality Cooking
If you have a busy schedule, the slow cooker is convenient for combining all your ingredients together while you get on with your day. But if you want to make the best of your slow cooker meal, there are some practices you should follow. Ingredients like meats, vegetables and broths need time to blend and develop flavor and should remain in the cooker for longer. However, products like cheese, milk, cream and pasta only need to be added during the last 10 to 15 minutes of cooking. To create an excellent meal, know your ingredients well.

2. Designed to DIY
The slow cooker is home to countless DIY creations. If you're a lover of things homemade, use your slow cooker to make a customized yogurt or granola. To create granola, combine old-fashioned oats, crisp rice cereal, egg whites and honey and add your favorite fruits and nuts at the end. To make your own yogurt, all you need is milk and yogurt with active cultures. Create these two DIY slow cooker dishes, and you will have yourself a delicious homemade parfait!
3. Satisfy Your Sweet Tooth
If you're looking to make a dessert with any chocolate or melted element, a slow cooker can help. To avoid multiple messy pots and pans, place small jars in your slow cooker filled with ingredients like semisweet chocolate, dark chocolate chips, white chocolate chips and peanut butter. Keep on high for 30 minutes, and the result will be a tasty, melted dip to use with fruits or graham crackers or to drizzle on pretzels, cookies or popcorn.
4. Go Nuts
Slow-cooked nuts are great for enhancing a simple, healthy snack and savoring the incredible aromas of the season. Cooking nuts in your slow cooker saves oven space and provides a protein-filled, flavorful treat. Whether you prefer cashews, pecans or peanuts, combine your favorites in the slow cooker and add sweet ingredients like maple syrup or a combination of butter and cinnamon for a flavorful glaze.